Engage Hillsborough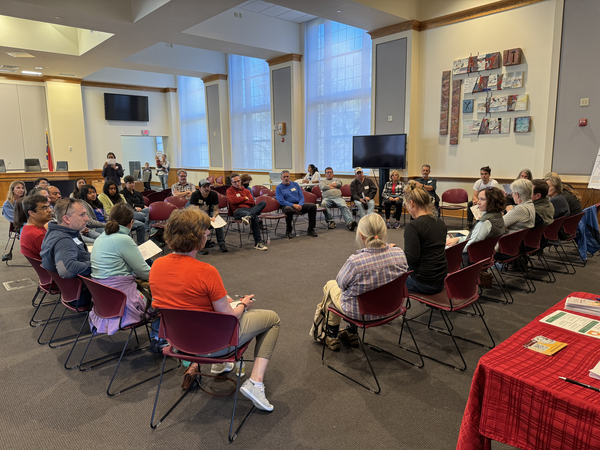 Engage Hillsborough is a town event series that creates opportunities for more and different voices to engage with the town.
Our events cover a wide range of topics from safety to environmental sustainability. Whether you're a long-time resident, a newcomer or a business owner, we invite you to join us in these inclusive and insightful dialogues.
Engage Hillsborough isn't just about talking; it's about listening, collaborating and collectively taking steps toward a better and more inclusive future for our town. Explore our upcoming events, get involved and be a part of the change you want to see in Hillsborough.
Other ways to engage
Surveys
The town frequently requests input through surveys. See the slides on the homepage for current survey opportunities.
Public meetings
The Hillsborough Board of Commissioners meetings and appointed board meetings are open to the public. In addition, the town holds quarterly public hearings on planning items. See the town calendar for all public meetings.