Future Train Station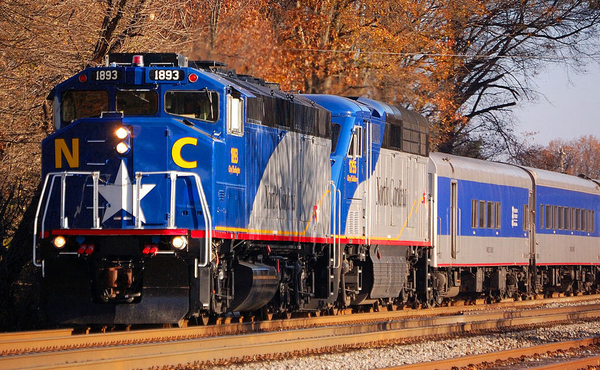 The town is working with the state to reestablish passenger rail service and provide for economic development in Hillsborough, using 20 acres the town owns adjacent to the North Carolina Railroad corridor.
Station site
The town acquired 20 acres adjacent to the North Carolina Railroad corridor in 2008. A conceptual site plan for a portion of the 20-acre site has been prepared to inform the environmental screening and preliminary planning for the future station. That plan is available below.
Funding
Two small-area planning processes informed the funding request for a future train station to the N.C. Department of Transportation. The future train station was funded in the 2016-2025 State Transportation Improvement Program. In 2020, the town entered into a funding agreement with NCDOT and GoTriangle to facilitate the design and construction of the station building and site. The completed agreement is available below.

Future train station funding agreement — March 2020
Current phase
The current phase of the project includes planning, design and construction document-level engineering of the train station building, a covered platform, parking, site circulation, connectivity to the site and other related and necessary improvements. The train station building is expected to be approximately 7,000 square feet and will provide space for offices and passenger service areas.
The station will primarily be used for town office and meeting space until future expansion and construction of the station's platform. The project will include the development of three concept designs, one of which will be carried through to construction-document level design and engineering estimates.
A request for proposals for design of the future station was issued in September 2021. In December 2021, the Hillsborough Board of Commissioners authorized staff to negotiate a contract with Clearscapes for design and engineering of the future train station and greenway connection to downtown Hillsborough not to exceed $800,000.
Clearscapes gave a presentation to the Board of Commissioners in November 2022. The site plan and architecturals are still in development and subject to change.