Water and Sewer Facility Renovation and Expansion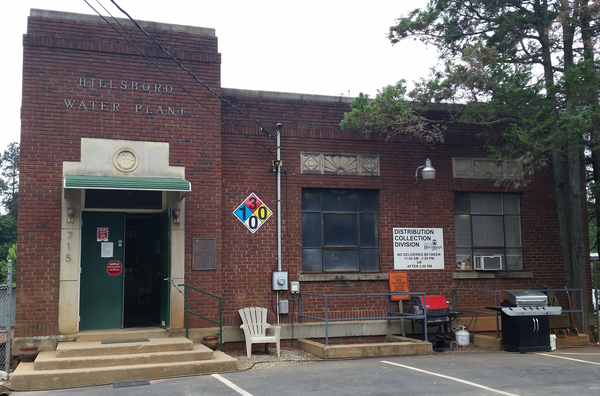 The renovation and expansion of the Adron F. Thompson building, located at 715 Dimmocks Mill Road, will include a new welding shop, stock room for inventory and a building addition that will include additional office space, storage and restrooms. Improvements to the stock yard are included as well as bringing natural gas power to the building.
Location
The Adron F. Thompson Facility is located at 715 Dimmocks Mill Road. It was built in 1936 as the town's original water treatment plant. It now serves as office, storage and shop space for water distribution and wastewater collection staff, with public works staff also using the storage yard. It is named for a former employee.
Funding
The most recent cost estimate for this project is $6 million for construction and renovation. The funding mechanism for this project is an installment loan.
Current phase
A feasibility study has been completed, and engineering and architecture work is ongoing in Fiscal Year 2023. Construction is expected to begin in Fiscal Year 2024.

Adron F. Thompson Project Feasibility Study