West Fork Eno Reservoir Expansion: Phase II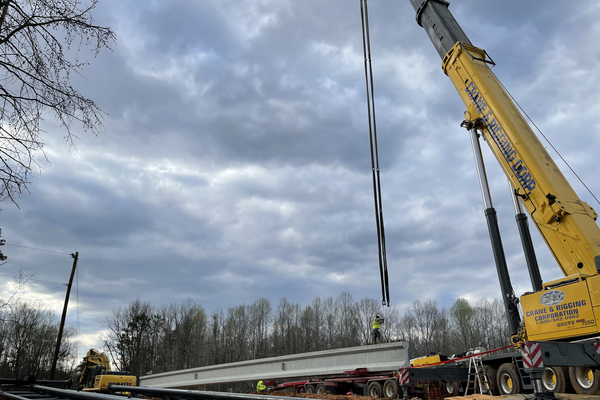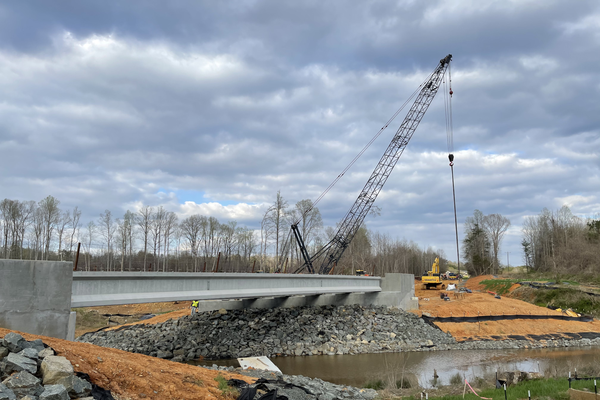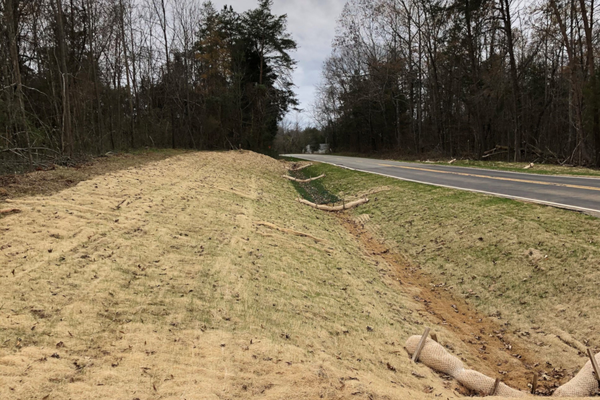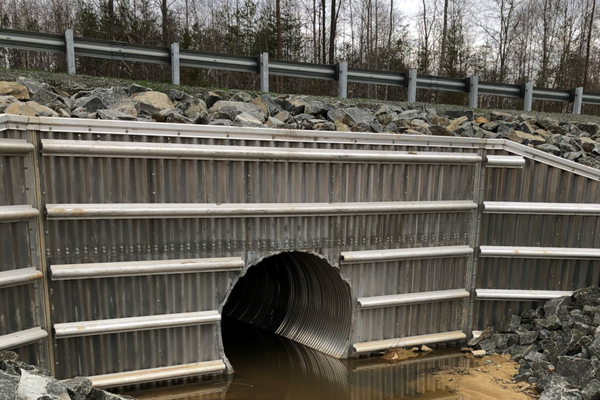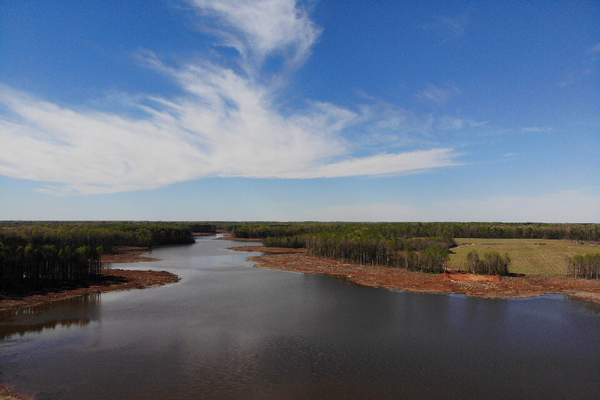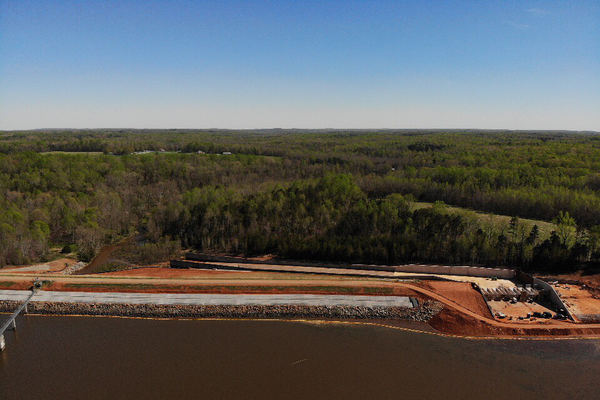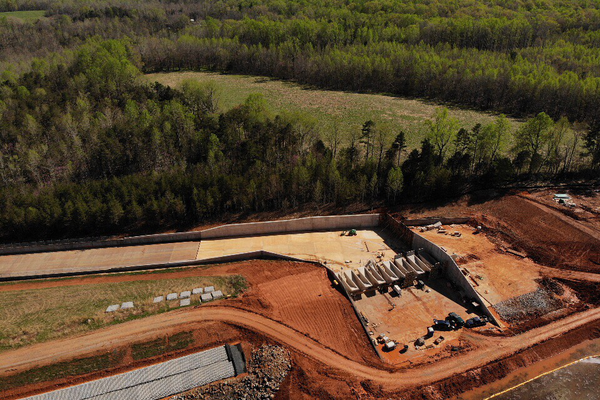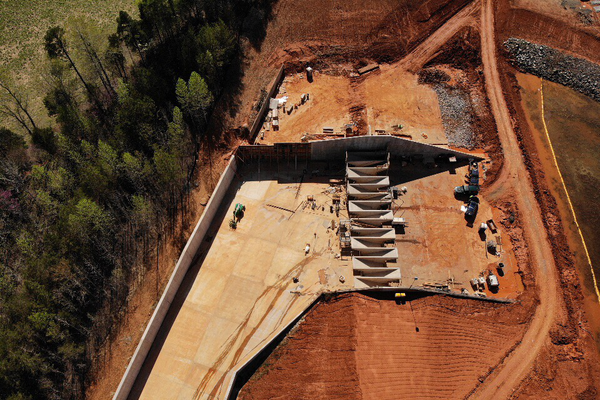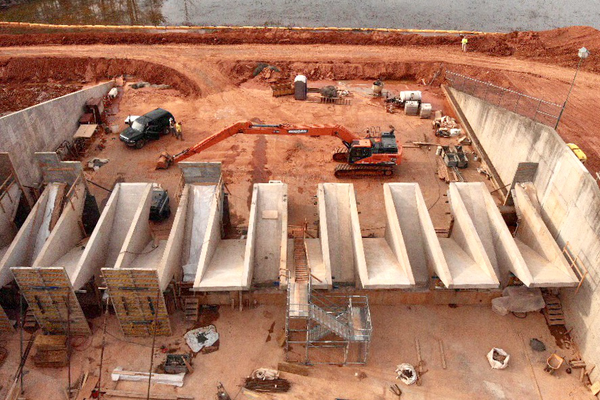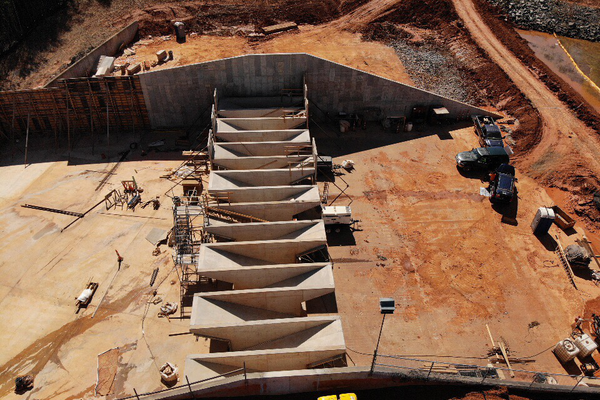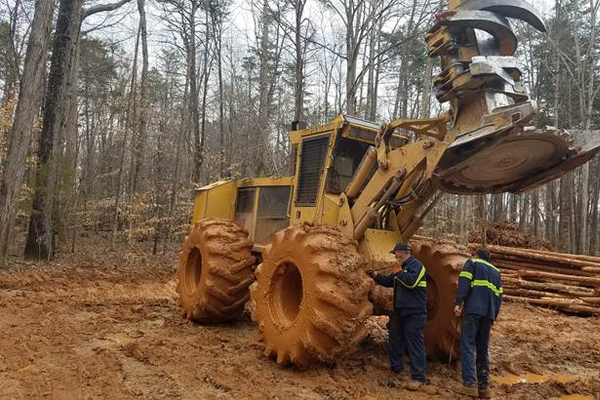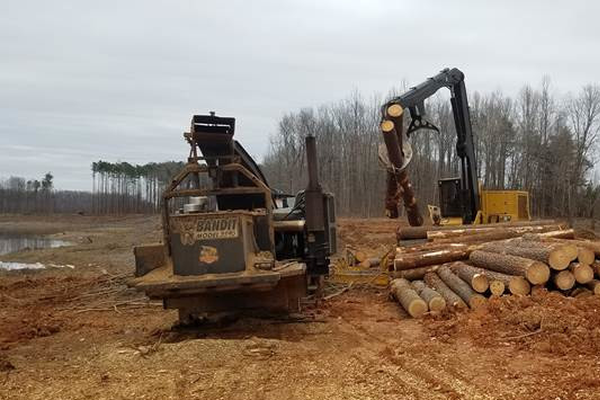 The West Fork Eno Reservoir expansion is the second phase of the town's reservoir, which was planned in the 1990s. Construction of the first phase ― the building of the reservoir on the west fork of the Eno River in Cedar Grove ― began in 1998 and was completed in 2000. Phase II work allows for expansion of the reservoir's volume for expected future demand by raising the normal water elevation by 10 vertical feet. The project's planning stages began in 2013. Construction was started in April 2018 and was completed in 2021. Delays related to the COVID-19 pandemic slowed completion. The expansion included related clearing, road and bridge projects. The reservoir currently is being allowed to fill to its Phase II elevation.
Project elements
The expansion included the following elements, all of which are complete. The water level is now being allowed to raise to its Phase II elevation, about 10 feet higher than the Phase I elevation.
Building permanent access roads.
Demolishing the Phase I spillway of the reservoir's dam.
Installing a new spillway with notched weirs, also called piano key weirs.
Clearing land from the area around the reservoir that is to be submerged.
Raising Carr Store, Efland-Cedar Grove and Mill Creek roads to accommodate the higher water level.
Installing a new bridge on Carr Store Road to accommodate the higher water level.
Related documents
Below are documents regarding the reservoir expansion or that include information about the expansion.