Commissioner Evelyn P. Lloyd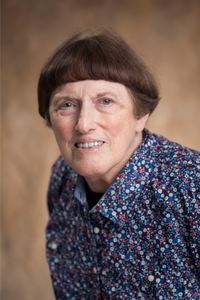 Current term:
2019-2023
1991-1995, 1995-1999, 1999-2003, 2003-2007, 2007-2011, 2011-2015, 2015-2019
About
Evelyn Lloyd has served as a commissioner since 1991, continuing the tradition of local service started by her father, Allen, who served 30 years on the board. The 1965 graduate of the UNC Eshelman School of Pharmacy and lifelong Hillsborough resident opened Lloyd's Pharmacy with her father in 1986. This downtown location allows her to hear residents' concerns, which she faithfully shares with the board. Her family helped preserve 66 acres on Occoneechee Mountain, now designated an ecological area of national significance and protected as part of the State Natural Area. Lloyd is also a dedicated Tarheel fan and can talk football and basketball with anyone who wishes.
Committee assignments
Lloyd represents the town through the following committee assignments:
Fire Department Relief Fund
Hillsborough Water and Sewer Advisory Committee (rotation)
Orange Rural Fire Department
Areas of personal focus
Lloyd has a long history of personal service, including:
Hillsborough Historic Commission for 41 years, with appointments by the governor
North Carolina Board of Pharmacy, to which she was the first woman elected by pharmacists in the state
North Carolina Pharmaceutical Association's board
Orange County Board of Elections, helping develop policy when this board was created
Orange County Board of Health, helping develop policy when this board was created
Orange County Human Relations Commission