Commissioner Mark Bell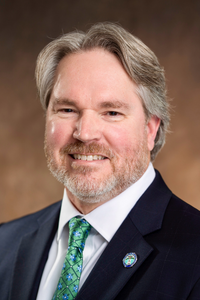 Current term:
2019-2023
2015-2019
About
A Hillsborough resident since 2006, Mark Bell is a graduate of Middle Tennessee State University and Duke University. He has worked in the information technology and healthcare fields for 30 years, focusing on improving quality and access to care through health equity, public health, behavioral health and social determinants of health. He is a a former member of the U.S. Naval Reserve and is a published author in several areas of information technology.
Bell and his wife, Virginia, have resided in downtown Hillsborough since 2006. They have one child and a rambunctious Aussiedoodle. In his spare time, Bell enjoys history, genealogy, and playing the banjo.
Committee assignments
Bell represents the town in the following capacities:
Community Home Trust
Durham-Chapel Hill-Carrboro Metropolitan Planning Organization Board (alternate)
Hillsborough Water and Sewer Advisory Committee (rotation)
Intergovernmental Collaboration Work Group (alternate)
Orange County Transit Plan Policy Steering Committee
Orange County Visitors Bureau
Orange County Food Council
Areas of personal focus
Bell also has been involved in community service through the following:
Alliance for Historic Hillsborough
Cedar Grove Volunteer Fire Department
Hillsborough Historic District Commission
Northern Orange Branch of the National Association for the Advancement of Colored People
Occaneechi Village Restoration
Orange County Health Equity Council
PORCH Hillsborough