Mayor Pro Tem Matt Hughes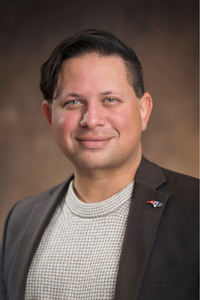 Current term:
2019-2023
2018-2019 (appointed)
About
Matt Hughes was elected to a full term in 2019 after being appointed to fill a vacant seat in 2018. He holds a bachelor of arts degree in political science and a master of arts degree in public administration, both from the University of North Carolina at Chapel Hill. Hughes is a 2009 graduate of Cedar Ridge High School and served as student body president in his senior year. Professionally, Hughes is a finance manager of a statewide nonprofit organization focused on voter registration and civic engagement. He is a lifelong resident of Hillsborough, and his family has lived in Hillsborough and the greater Orange County area since the 1760s. Having lived in all corners of Hillsborough, Hughes currently lives in the Waterstone area. In his free time Commissioner Hughes enjoys being out in the community, playing with his two dogs Charlotte and Makena, visiting local history sites, and cheering for his beloved UNC Tar Heels.
Committee assignments
Family Success Alliance Advisory Council
Hillsborough Tourism Board
Hillsborough Water and Sewer Advisory Committee
Solid Waste Advisory Group (SWAG)
Hillsborough Tourism Development Authority (TDA)
Triangle J Council of Governments (TJCOG) Board of Delegates (alternate)
Areas of personal focus
Hughes also is involved in community service through the following:
Chair, Kidscope Advisory Council
Vice President, Orange County Partnership for Young Children
Commissioner, Hillsborough Historic Commission
Commissioner, North Carolina Human Relations Commissioner
Treasurer, Orange County History Museum
Second Vice Chair, North Carolina Democratic Party
Member, Democratic National Committee
Member, Northern Orange Branch of the National Association for the Advancement of Colored People Political Action Committee
Member, North Carolina Local Progress
Member, Orange County Schools Racial Equity Task Force
Ambassador, Hillsborough/Orange County Chamber of Commerce