Waterstone Special Assessment Improvement District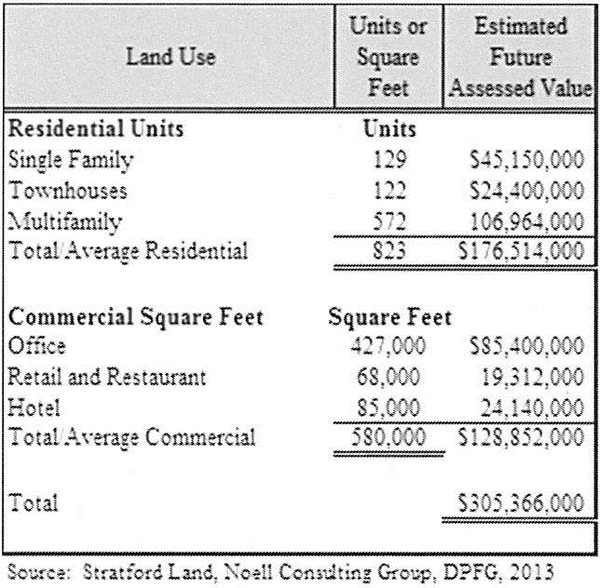 Waterstone is an approximately 313 acre mixed-use, master-planned community located within the town limits, just east of the junction of interstates 40 and 85. The community has frontage on Interstate 40 and N.C. 86, the main thoroughfare between Hillsborough and Chapel Hill. When fully built, the total investment will exceed $300 million, including construction of over 823 residential units and 580,000 square feet of commercial space.
History
Critical to Waterstone's success was the construction of road access and a community park. In order to keep home prices and rents affordable to the market, the developer, Stratford Land, partnered with the Town of Hillsborough to put in place an innovative public financing mechanism, a special assessment improvement district (SAID), to fund the cost of development for Cates Creek Parkway and the community park.
The town approved the creation of the Waterstone Special Assessment District in 2013, North Carolina's first SAID authorized by a 2008 change in state law. A SAID is a geographic area in which the market value of real estate is enhanced due to public infrastructure improvements. The cost of the public infrastructure improvements is financed by issuing bonds, which are repaid by collecting special assessments. Only parcels that benefit from the improvements pay the annual assessments, and payment is secured by a lien on the property. The town acts as a "pass-through," collecting the assessments so the bondholders can be paid.