Equipment Operator to Retire
Friday, June 23, 2023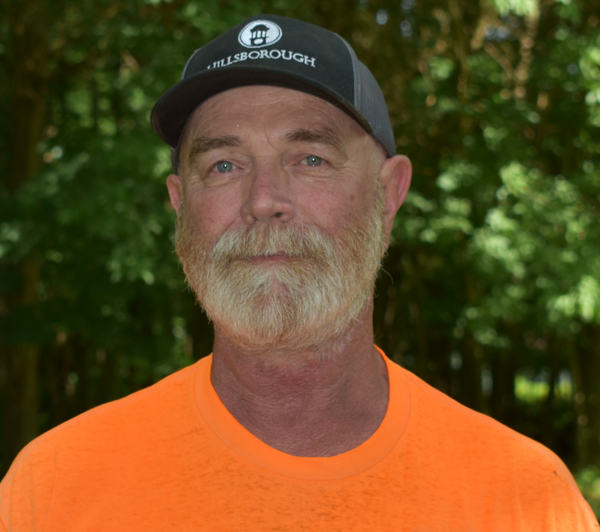 Public Works Operator II Ray Moore retires at the end of this month. Moore joined the town in 2018 after working for the North Carolina Department of Transportation for several years. For his job interview, he brought a photograph of the trophies he had won at NCDOT's annual truck rodeo, demonstrating that he was an excellent truck driver.
In his time with the Hillsborough Public Works Division, Moore has enjoyed taking care of the Riverwalk greenway, setting up the holiday tree and decorations, and making sure the downtown looks good after the holiday parade.
"Ray has been a pleasure to work with," Public Works Manager Dustin Hill said. "He has proven that his skill and experience in the equipment operation field are stellar. He carries a very high standard for himself and his work. He also has taken on the role of the trainer on all our solid waste equipment. Ray is a great asset to the town and his attitude and funny personality will be missed in Public Works."
Once retired, Moore is looking forward to camping and fishing with his wife and grandchildren at Kerr Lake.