About Hillsborough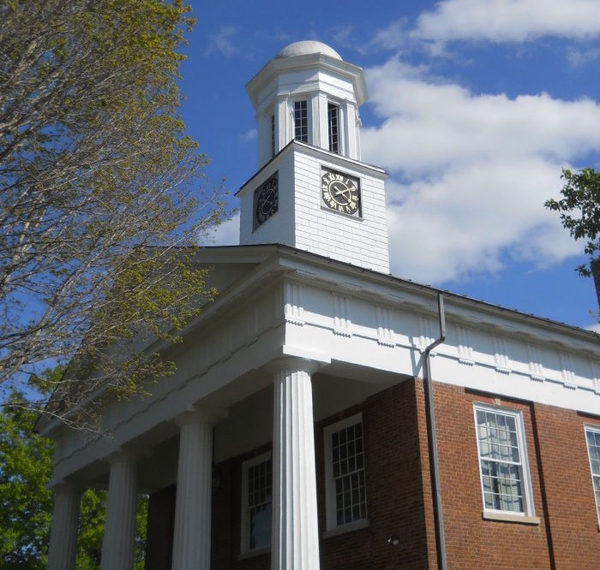 Hillsborough is a small town with a big history. The downtown historic district, listed on the National Register of Historic Places, features more than 100 homes, churches and buildings from the 18th and 19th centuries.
Today, Hillsborough is a haven for artists and writers. The downtown comes alive with arts and entertainment the last Friday evening of each month during warm weather.
Other attractions include Occoneechee Mountain State Natural Area and Riverwalk, a greenway along the Eno River that is part of the N.C. Mountains-to-Sea Trail. For more information, see the Recreation Facilities page
Hillsborough is centrally located in North Carolina, with fast access to Triad and Triangle cities. Interstate 85 runs through the town, and Interstate 40 is just outside town limits.
History
The Town of Hillsborough is built on the site of three successive Native American villages, which stood from about 1000 to 1710 CE.
Orange County was founded in 1752. Two years later, the town of Orange was laid out by William Churton on land where the Great Indian Trading Path crossed the Eno River. Hillsborough was renamed in 1766, after Irish peer William Hill, earl of Hillsborough and secretary of state for the colonies from 1768 to 1772.
The town was a center of political and cultural activity during the 18th and 19th centuries. Several governors lived in town, as did a signer of the Declaration of Independence, William Hooper, whose house still stands. The state's Constitutional Convention and five sessions of the General Assembly were held here between 1778 and 1784.
The Alexander Dickson house, now the town's visitors center, served as Gen. Joseph E. Johnston's headquarters when he surrendered the largest of the Confederate armies to Gen. William T. Sherman at the end of the Civil War.
Statistics
Population*:
Median age**:
Households**:
Median household income**:
Town limit size:
* Source: 2020 U.S. Census
** Source: 2019 American Community Survey estimate, no 2020 estimate due to COVID-19 pandemic