Fleet Maintenance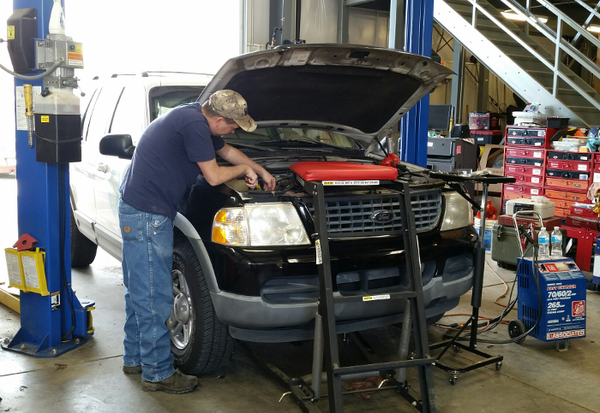 Fleet Maintenance Operations maintains all Town of Hillsborough vehicles, heavy equipment and self-propelled mowers, as well as miscellaneous equipment such as push mowers, weed trimmers, pumps, welders and generators.
Maintenance
The department performs a variety of services for vehicles and equipment, including preventive maintenance, major vehicle and equipment repairs, tire repair, welding, state inspections, brake work, electrical repair, diagnostic testing and hydraulic testing and repair.
Fueling
The town obtains its fuel from a service that tracks the mileage of vehicles at the time of fueling.
Digital records
The fleet maintenance supervisor maintains a digital record system of all town vehicles and equipment. This record aids in monitoring and creating the annual budget, and in preparing reports for the administration and other departments.
Contact information

890 N.C. 86 N., Hillsborough, NC 27278
919-296-9681
Offices are open 8 a.m. to 5 p.m. Monday-Friday.

Key personnel
Wisely, David
Fleet Maintenance Supervisor
919-296-9681
Wisely, David
Fleet Maintenance Supervisor
919-296-9681