Stormwater and Environmental Regulation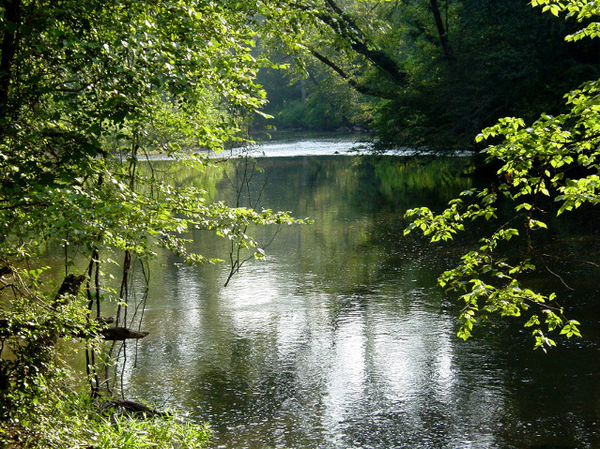 Stormwater is regulated under the 1972 Federal Water Pollution Control Act, commonly called the Clean Water Act. The Environmental Protection Agency regulates discharges — including stormwater — through the National Pollutant Discharge Elimination System.
The N.C. Department of Environmental Quality implements the National Pollutant Discharge Elimination System stormwater program in North Carolina. Phase II of the rules requires small municipalities that own and operate separate storm sewers to obtain a permit and implement six minimum measures to reduce stormwater pollutants entering their systems.
Construction site runoff control
In Hillsborough, land disturbance is regulated by the Orange County Erosion Control Division. A land disturbance permit is required for projects disturbing 20,000 square feet or more of surface area (10,000 square feet in a critical watershed area).
Post-construction management
Hillsborough is required to regulate stormwater from development projects. New development and redevelopment projects are required to submit a stormwater management plan that must be approved prior to construction. These projects are required to manage stormwater using best management practices. Non-structural measures may include riparian buffers, open space and other low-impact development techniques. Structural best management practices may include stormwater wetlands, water quality ponds, wet detention and bio-retention.
Stream buffers
The town enforces a 50-foot vegetated buffer along creeks and the Eno River to reduce erosion, encourage runoff to soak into the ground and protect water quality.
Clearing and building within the stream buffer requires prior approval, as certain activities are not allowed.

Riparian (Stream) Buffers
Stream identification
The town's stormwater manager conducts onsite determinations of whether a stream is present before construction begins.

Stream Identification Request Form
Annual reports
The Falls Lake Nutrient Sensitive Water report is required by the N.C. Department of Environmental Quality's Falls Lake Stormwater Rule for New Development. It is submitted to the department and summarizes efforts related to new and existing developments in the previous fiscal year.
The National Pollutant Discharge Elimination System Phase II report is required under the federal Clean Water Act and state regulations. It summarizes all activities of the town's stormwater management program for the previous fiscal year.