Water Treatment Plant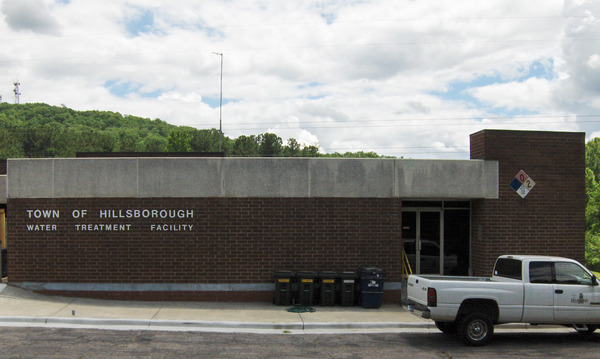 The Water Treatment Plant takes water from the Eno River, cleans and disinfects it and then pumps it to residents. The plant has two lab-certified operators who perform daily bacterial checks. It is recognized by the state as a certified bacteriological laboratory, enabling the plant to conduct required testing in house, saving the town time and money. The plant also conducts 24-hour monitoring and evaluation.
Annual report
The town issues a water quality report by July each year for the previous year. The report includes information on the town's water treatment system and its performance, where your drinking water comes from, and water quality information from the Environmental Protection Agency.
Awards
The plant and its staff have won the following awards:
Outstanding Operator of the Year
Presented by: N.C. Waterworks Operators Association
Awarded to: Former Water Treatment Plant Superintendent Russell Bateman, 2015
Contact information
Please see the
Water and Sewer Billing and Service
page for information on bill payment, meter readings, routine checks for leaks or malfunctioning meters or connections for new customers.
Report water line breaks, sewer spills and other water-related emergencies immediately by calling 919-732-3621.
711 Dimmocks Mill Road, Hillsborough, NC 27278
919-296-9640
Offices are open 8 a.m. to 5 p.m. Monday-Friday.

Key personnel
Cates, Nathan
Water Treatment Plant Superintendent
919-296-9641
Cates, Nathan
Water Treatment Plant Superintendent
919-296-9641