Board of Commissioners Meeting Summary
Town receives update on U.S. 70 corridor project and approves system development fees
Tuesday, Sept. 12, 2023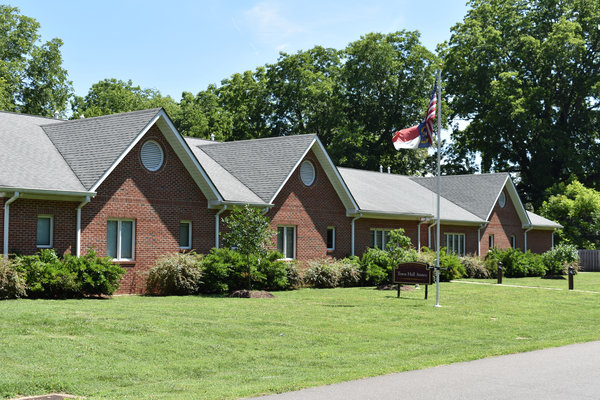 The Hillsborough Board of Commissioners met Monday, Sept. 11, at the Town Hall Annex. Following is a brief summary of noteworthy actions. It does not include all actions taken at the meeting and should not be viewed as official minutes. The meeting is available for view on the town's YouTube channel.
System development and capital facilities fees
The board held a public hearing and vote on the revised system development fees. These are one-time charges to new development to pay for water and sewer facilities needed to support growth or to recoup costs for existing utilities facilities. There were no public comments, and the board voted to approve the changes. See the consultant's full report below.
U.S. 70 Multimodal Corridor Plan
Orange County Transportation Services Director Nish Trivedi provided an update on the draft report regarding existing conditions for the U.S. 70 corridor, public workshop outcomes, and next steps for potential widening of the corridor with multimodal accommodations. A second round of project suggestions and public participation will be offered this fall.
Visit the U.S. 70 Multimodal Corridor Study website to learn more.
Appointments
The town board approved three appointments with terms ending Sept. 30, 2026:
Reappointment of Portia Made-Jamison to the Board of Adjustment.
Appointment of Jon Simpson to the Tree Board.
Appointment of Christian Schmidt to the Planning Board.
Other business
In other business, the board approved:
A change to the Unified Development Ordinance for parking at churches and places of worship. It kept the minimum parking requirement at one space per eight seats and set the maximum parking requirement at one space per 2.5 seats. The previous standard was one space per eight seats.
A water and sewer extension contract for 420 W. Tryon St. A builder would like to construct a single-family home on the vacant in-town parcel.
Hot topics
The following was noted for the Sept. 25 work session:
Update on the transit-oriented Hillsborough station development site.
Ridgewalk greenway feasibility study.
Coordination among staff regarding development proposals and projects.
Related documents

Agenda packet

System development and capital facilities fees report