Board of Commissioners Meeting Summary
Discussion included the Ridgewalk greenway and transit-oriented development.
Tuesday, Sept. 26, 2023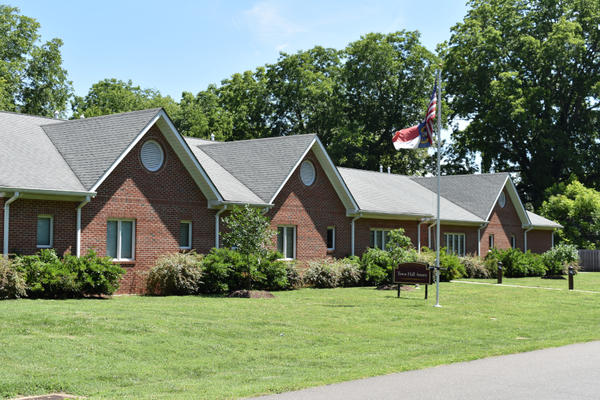 The Hillsborough Board of Commissioners met Monday, Sept. 25, at the Town Hall Annex. Following is a brief summary of noteworthy actions. It does not include all actions taken at the meeting and should not be viewed as official minutes. The meeting is available for viewing on the town's YouTube channel.
Water Shortage Response Plan
The board approved the 2023 Water Shortage Response Plan, available below. The plan is required to be updated at least once every five years. The bulk of the town's plan is embodied in the Hillsborough Code of Ordinances, which states when the town will issue proclamations for voluntary and mandatory water restrictions and what enforcement will be taken for noncompliance. The plan submitted to the state copies this code and adds contact information.
Ridgewalk Feasibility Study
The board received a presentation on the Ridgewalk greenway, a proposed bicycle and pedestrian greenway to connect downtown Hillsborough to Cates Creek Park in the Waterstone development. Last year, the town contracted a firm to develop a feasibility study to determine preferred alignments for the greenway, conduct preliminary analysis, develop concept-level designs, and present preliminary cost estimates.
The feasibility study shows the preliminary cost estimates to be:
Segment 1 — over $9.6 million, about twice as much as anticipated due to a significant amount of elevated boardwalk needed for an accessible grade and a longer-than-expected pedestrian bridge over the railroad corridor. This segment would connect downtown Hillsborough to the Collins Ridge greenway.
Segment 2 — over $7.3 million, which is in line with early estimates but not currently included in the Capital Improvement Plan. This segment would connect the Collins Ridge greenway to Cates Creek Park.
The board and town staff additionally discussed the importance of the greenway and potential financing options. The board directed town staff to continue to explore alternative routes and to conduct additional data collection for a needs analysis.
Transit-oriented development
The board received a presentation with conceptual plans, potential uses and possible strategies for development of town-owned property around the future train station. Potential plans include varied amounts of residential, commercial and civic use. The board and staff also discussed plans for the inclusion of affordable housing at the site and reviewed the financial challenges associated with affordable housing development.
Utility and infrastructure acceptance
The board approved the town's takeover of the current water and sewer infrastructure in Harmony at Waterstone.
It also received a presentation by Assistant Town Manager Matt Efird about ongoing infrastructure issues at the following developments:
Collins Ridge
Corbinton Commons
Fiori Hill
Forest Ridge
Harmony at Waterstone
Hillsborough Chrysler Dodge Jeep Ram dealer
The town is working with the developers to resolve the issues with these properties and is modifying the town's development process to prevent future issues.
Related documents

Agenda packet