Juvenile Arrested in Shooting of 2 People
A Durham man was killed, and a Hillsborough woman was injured
Wednesday, Sept. 27, 2023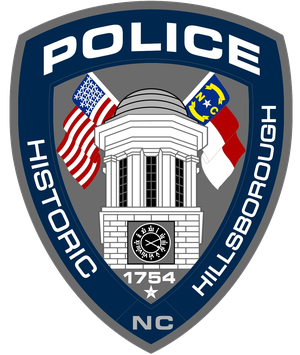 A 17-year-old was arrested today in a shooting that occurred earlier this month in the central part of Hillsborough.
The juvenile was arrested at 12:30 p.m. Sept. 27 in Durham with assistance from the Durham Police Department and the North Carolina State Bureau of Investigation. The suspect was charged with:
First-degree murder.
Robbery with a dangerous weapon.
Felony conspiracy.
Assault with a deadly weapon with intent to kill.
The shooting occurred Sept. 13 in the 200 block of West Orange Street in Hillsborough. Cailee Azariah Parker, 20, of Durham was killed, and an 18-year-old Hillsborough woman was injured. The surviving victim's name is not being released at this time in the investigation.
Police discovered the two victims shot when they responded at about 10 p.m. to a report of multiple people suffering gunshot wounds.
The investigation is continuing with assistance from the SBI. If you have any information, contact Sgt. Will Felts by email or phone at 919-296-9553. Anonymous crime tips can be reported by: