Annual Wastewater Quality Report Now Available
Wednesday, Sept. 6, 2023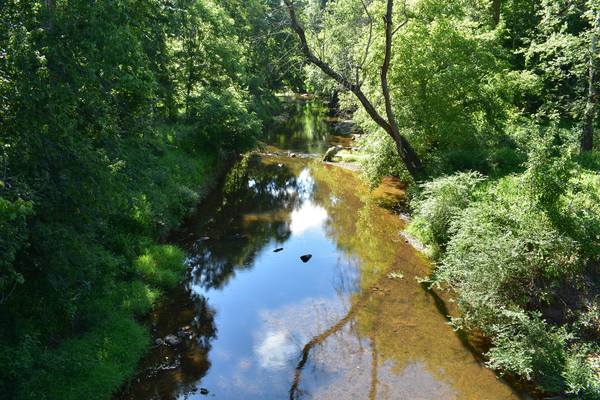 The Town of Hillsborough treated about 403 million gallons of wastewater last year. Check out information about the wastewater collection system and treatment process in the latest annual wastewater quality report, available online and by request.
The report covers Fiscal Year 2022-23 ― from July 1, 2022 to June 30, 2023. It also includes information on:
The performance of the town's wastewater collection and treatment systems.
How to protect homes and the environment by properly disposing of fats, oils and grease and items like sanitary wipes and tampons.
New in the report this year is information on:
Utilities staff.
Water and sewer easements and your responsibilities for them.
Hillsborough has successfully reduced the total nitrogen discharged into the Eno River by about 85% since 2004. This helps ensure clean, safe water in the Eno, which is our source for drinking water. See the town's video Hillsborough Wastewater Treatment: A Success Story about why the 2014 upgrade to the treatment plant was needed and how it improved water quality in the river. The town is still paying annual debt payments for the $19 million upgrade.
You can help ensure the safety of our waterways by not flushing wipes, tampons, plastic tampon inserts and other materials ― even those labeled flushable. Improper disposal of these can block pipes and result in sewer overflows.
The annual report is available in English and Spanish below and on the Wastewater Treatment Plant page of the town website. For a copy by mail, call 919-296-9630.
Related documents

Wastewater Quality Report

Informe de Calidad de Aguas Residuales