Board of Commissioners Meeting Summary
Discussion included development fees, a rate structure study and backflow prevention
Tuesday, Aug. 29, 2023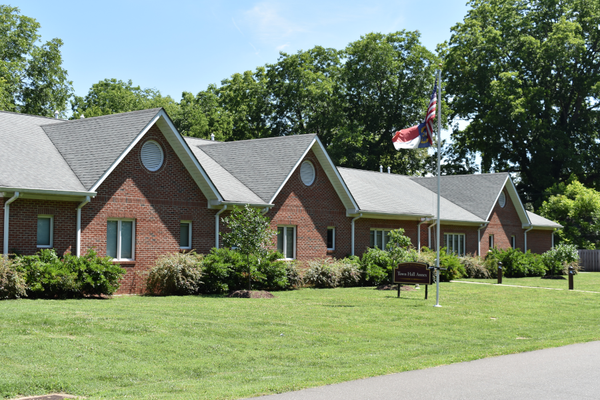 The Hillsborough Board of Commissioners met Monday, Aug. 28, at the Town Hall Annex in a joint meeting with the Hillsborough Water and Sewer Advisory Committee. Following is a brief summary of noteworthy actions. It does not include all actions taken at the meeting and should not be viewed as official minutes. The meeting is available for view on the town's YouTube channel.
System development fees
The boards received a presentation from Raftelis Financial Consultants regarding a study and proposal for Hillsborough's system development fees —one-time charges to new development to pay for water and sewer facilities needed to support growth or to recoup costs for existing utilities facilities.
Raftelis Senior Consultant Vanessa Waller reported that the capacity buy-in method was used to calculate the proposed fees because Hillsborough's existing water and sewer facilities potentially have enough capacity to serve new customers for the next several years. The state requires a new study at least every five years.
The buy-in cost per gallon for the existing facilities was found to be $9.09 for water and $9.72 for sewer. The consultant based the proposed fees for residential and nonresidential facilities on the average number of gallons used per day for each type of facility in North Carolina. A two-bedroom home uses about 240 gallons per day. It has proposed system development fees of $2,181 for water and $2,333 for sewer.
A public hearing and vote on the revised fees will take place at the Board of Commissioners' regular meeting at 7 p.m. Sept. 11. See the news release for the consultant's full report and how to provide written comment.
Utility rate structure
The boards discussed a committee request to have a consultant evaluate how the institutional class of water and sewer customers would be affected by changing the utilities rate structure to an increasing block structure with higher rates for higher usage. The institutional class is typically government agencies, university systems, public and community schools, and churches. A motion to fund the study failed.
Backflow prevention code changes
The boards discussed proposed changes to the Hillsborough Code of Ordinances related to cross-connection requirements for owners of existing residential in-ground swimming pools to prevent water from flowing backward into the water supply with potential contaminants. The Board of Commissioners directed staff to revise the proposed changes to keep requirements simple and manageable for staff and customers, provide clear boundaries for site inspections, and clearly define the hazards that would require a reduced pressure zone assembly to prevent backflow. Additional information was requested to determine whether the backflow prevention device should be required for all new residential pools or only those directly piped to the town's water system for autofilling.
Other business
The Board of Commissioners also approved a special event permit for the Historic Hillsborough Half Marathon and 5K on Oct. 1. About 800 runners are expected with road closures on Churton Street and Eno Mountain and Orange Grove roads.
Related documents

Agenda packet