Annual Stormwater Reports Available Online
Thursday, Aug. 31, 2023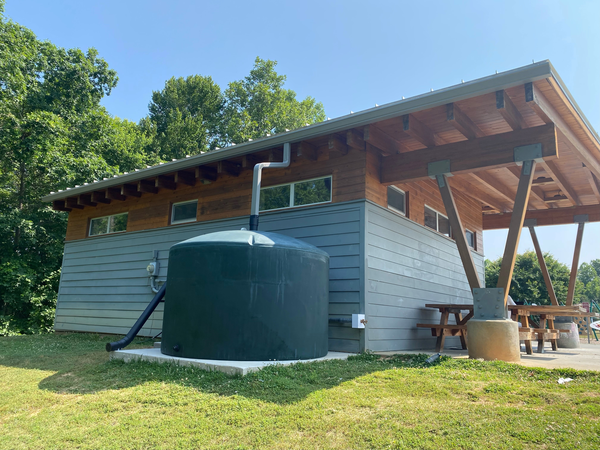 The Town of Hillsborough's 2023 annual reports on its stormwater management program are available now on the town's website.
The Falls Lake Nutrient Sensitive Water report is required by the N.C. Department of Environmental Quality's Falls Lake Stormwater Rules. The report summarizes the town's activities to address stormwater in new and older developments in the previous fiscal year. All water quality improvement projects accomplished this year are summarized in this report, including a cistern at Cates Creek Park, a compost blanket along the Riverwalk greenway, and green stormwater infrastructure in the Odie Street Habitat for Humanity neighborhood.
The National Pollutant Discharge Elimination System Phase II report is required under the federal Clean Water Act and state regulations. It summarizes all activities of the town's stormwater management program for the previous fiscal year. These include public education and outreach; public involvement and participation; illicit discharge detection and elimination; construction site stormwater runoff control; post-construction stormwater management for new development and redevelopment; and pollution prevention and good housekeeping for municipal operations. The town's stormwater education program reached over 530 individuals across our public and in-school events. Volunteers with the stormwater public participation program collected 180 pounds of trash and planted nearly 450 native plants, trees and shrubs.
The reports are available on the Stormwater and Environmental Regulation page of the town website.
Related documents

2023 National Pollutant Discharge Elimination System Phase II Annual Report

2023 Falls Lake Nutrient Sensitive Water Annual Report