Volunteer Opportunities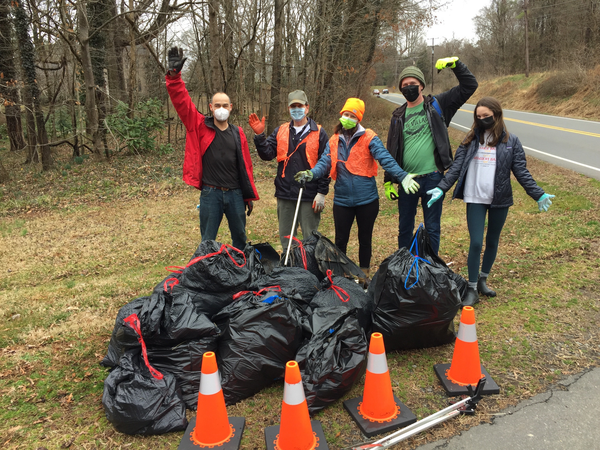 The town offers a number of ways for you to contribute to your community.
Appointed boards
Serving on a town appointed board is a great way to provide input and make a difference in your community. Applications can be submitted online. View the board descriptions below and the video on this page for more information.
Board of Adjustment
The Board of Adjustment reviews and rules on applications for conditional use permits and variances. The board also hears appeals of decisions of town staff and the Historic District Commission.
Historic District Commission
The Historic District Commission reviews applications for exterior changes within the Hillsborough Historic District. A majority of the commission's members have specialized training or an interest in architecture, preservation, archaeology, history or building methods.
Parks and Recreation Board
The Parks and Recreation Board advises the town on issues related to park facilities. The board also works to implement the recommendations in the Parks and Recreation Master Plan, which is the board's guiding document. The master plan is revised annually.
Planning Board
The Planning Board reviews planning issues within the town's zoning jurisdiction. The board reviews and makes recommendations on rezonings, subdivisions and ordinance amendments.
Tourism Board
The Tourism Board drives economic development by promoting travel, tourism and visitor services. It sponsors programs and activities designed to improve Hillsborough's attractiveness to visitors.
Tourism Development Authority
The Tourism Development Authority promotes travel, tourism and conventions; sponsors tourism-related events; and finances tourism-related capital projects.
Tree Board
The Tree Board is responsible for hearing requests from residents regarding planting, maintenance and removal of street and park trees. It also is responsible for establishing guidelines for spacing of trees on town property.
Water and Sewer Advisory Committee
The Water and Sewer Advisory Committee is responsible for making recommendations related to management of the Water and Sewer Fund. Recommendations address such areas as public information, operations and finances.
Volunteer workdays
Town departments and boards host frequent volunteer workdays at parks, wetlands and other areas around town. Subscribe to town news releases to be notified of these. To volunteer for an activity below, contact the Public Space and Sustainability Division by email or 919-296-9600.
Litter cleanup
Small groups are needed in February and March to pick up roadway litter in and near town before spring mowing begins. The town will provide safety vests, trash grabbers and bags. The Public Works Division will collect the filled bags.
Additional activities
Volunteers are need for these additional activities:
Removal of invasive plants year-round.
Maintenance of pollinator gardens, typically March-October.
Maintenance of the bee hotel at Gold Park.
Water Assistance Program
The Water Assistance Program offers assistance with paying water and sewer bills and is funded through donations. To contribute to the town's Water Assistance Program for customers having difficulty paying bills, see the Water Assistance page.